Whether you're looking for an on-site Static Guard or Mobile Patrol visits in Northamptonshire or surrounding counties, we provide professional, experienced personnel licensed by the SIA to give you the reassurance of an expert security team protecting your interests.
In many cases Static Guarding can be replaced by our proactive Remote Monitored CCTV system which on average has saved our clients over £60k a year by removing the need for an Officer on site and the welfare and amenities required. The system gives our Control Room a blanket view of a premises, have two way conversations with visitors to open/close doors or gates and alerts us to any unwanted attention. All this and more whilst recording 24hrs a day for an average cost of £100 per month shows why so many SME, Industrial and Commercial clients continue to contract this service over Manned Guarding.
See the CCTV Remote Monitoring page for more details.
Need an emergency Guard or security presence at short notice?
Why not hire our Rapid Deploy CCTV Stinger tower?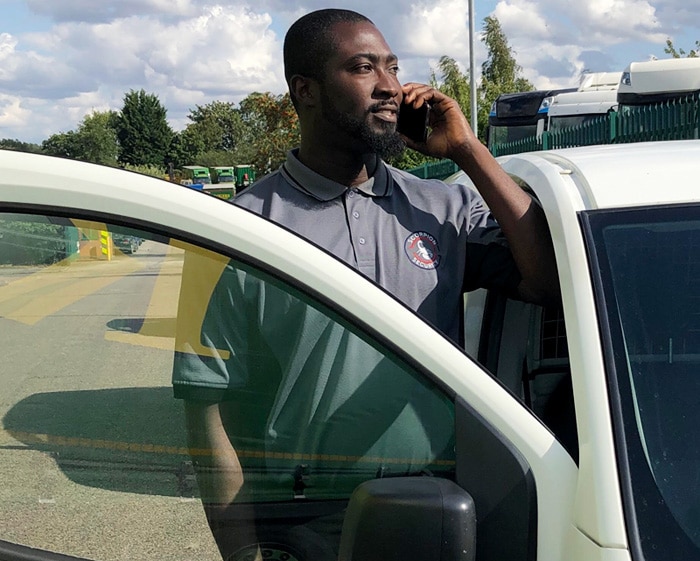 A SOLUTION TO SUIT YOU
If you are looking for a uniformed, courteous and professional Static Guard to man your gate house or provide telephone response, we take the hassle out of finding personnel you can trust.
REDUCE THE RISK OF CRIME
If you want to deter theft, employee misconduct, safety rule violations, property damage or sabotage, a Security Officer can provide a solution to your problems, whether short or long-term, to suit your exact needs.
SUPPORTIVE STATIC GUARD SERVICE
Our Static Guards remove the insurance risk of your staff being confronted with a break-in or incident by being stationed on site or responding via our patrol or keyholding services. If you want to give your property an extra layer of protection with CCTV or an alarm system, we offer free surveys and consultations to advise you on the best choice for your property.